Muñiz ANG Base Cadet Squadron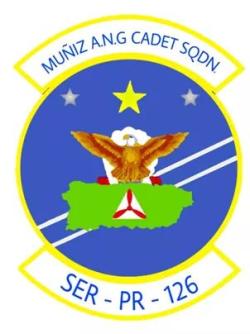 Since most of the cadets from our unit are facing some economical disadvantages we came up with this fundraising to cover fees for all unit activities for all unit members. Doing this we can help the cadets from the unit to continue participating in our activities; keeping them focus in reaching their dreams and expouse them to new experiences in aviation, aerospace and leadership.
ABOUT 75 for 75 Challenge
As you may know, Civil Air Patrol is celebrating the Cadet Program's 75th Year. The #75for75Challenge is designed to provide Civil Air Patrol Cadets a structured, well-marketed National Fundraising Campaign to deliver additional financial resources to their local units. This Challenge asks cadets to undertake goals that they personally set for themselves. To learn more about the Civil Air Patrol, visit: http://www.gocivilairpatrol.com
Civil Air Patrol is a U.S. tax-exempt 501 (c) (3) organization. Consistent with IRS guidelines, Civil Air Patrol affirms that goods or services of only insignificant value have been provided to you.
Supporters
Name
Date
Amount
Comments
Anonymous Friend
02/19/2018
$75.00
Anonymous Friend
02/19/2018
$50.00
Ivelisse Pe�a
02/02/2018
$145.00
Anonymous Friend
02/01/2018
$75.00
Anonymous Friend
01/30/2018
$75.00
Anonymous Friend
01/30/2018
$75.00
Anonymous Friend
01/30/2018
$75.00
Anonymous Friend
01/30/2018
$75.00
Anonymous Friend
01/30/2018
$50.00
Tania Falu Cruz
01/21/2018
$5.00
Evaristo Lopez-Figueroa
01/20/2018
$200.00
My career started in the CAP, excellent organization. LIVE TO SERVE!
Sally Quinones
01/13/2018
$40.00
Gracias x su servicio a la comunidad
Anonymous Friend
12/13/2017
$10.00
Cadete: Torres
Jose Rodr?guez
12/04/2017
$15.00
Esther Pimentel
12/03/2017
$20.00
Keep up the good work!
Daisy Quinones
12/03/2017
$20.00
Alby Rodr?guez
12/03/2017
$25.00
Samuel Quinones
12/03/2017
$20.00
Atabex Perez
12/03/2017
$10.00
Cadet Jahdiel Perez
Edgardo Nazario Vazquez
12/03/2017
$30.00
Jonathan Freyre
12/03/2017
$20.00
Eric Torres
12/03/2017
$30.00
Anonymous Friend
12/03/2017
$100.00
Wilfredo Orama
12/03/2017
$30.00
Always keep the focus of your goals.
Luis Martin
12/03/2017
$20.00
Edward Vaughan
12/03/2017
$50.00
Kick it!
Luis Angel Melendez
12/03/2017
$25.00
Second to none!
Erick Negron
12/03/2017
$25.00
Ivelisse Pe�a
12/02/2017
$10.00
Victor M Maisonet
12/02/2017
$20.00
Luis A. Lebron Santiago
12/02/2017
$20.00
Ismael J Rodriguez
11/17/2017
$10.00
Total
$1,450.00
Report Abuse
Edit My Page